challenge —
How does one of the world's most established brands create a new internal vision to keep up with external trends?
With the world becoming ever more connected, Canon EMEA found that there was a need to create a visionary new way of working – with more agility, real-time responsiveness and innovation – to redefine how employees work and interact across digital and physical worlds to create even more business opportunities.
approach –
It was all about finding a different way of working collaboratively – and at its heart was a new groundbreaking social digital platform. Named 'Miru' – the Japanese word for 'to see' – the new mindset and culture at Canon EMEA encouraged all 17,000 staff to work in new ways.
Digital and social tools were crucial in creating this new vision of collaboration – to help employees 'Connect. Share. Create.' Applications such as Yammer, Skype and OneDrive were essential in breaking down communication barriers, and a smart intranet was created to give employees more collaborative and flexible ways of working.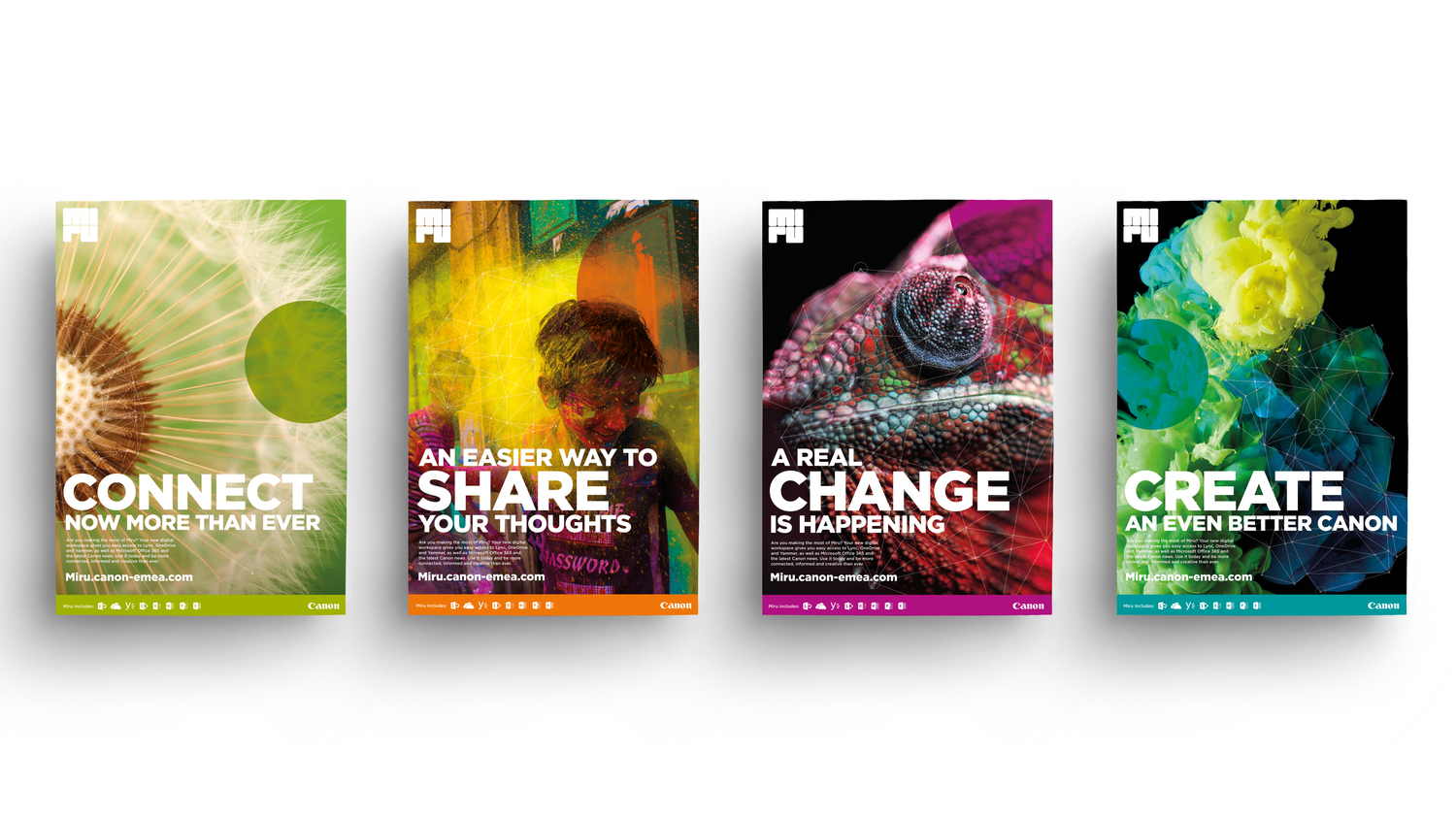 And of course, an internal launch campaign was created to get everyone excited. The 'Miru Mentors', a 260-strong ambassador team, was put together, and we created teaser videos as well as intriguing and informative printed materials.
results –
The results speak for themselves. The formal launch of the Miru digital workspace across Canon EMEA in June 2015 was followed by impressive results, which are tracked on a dedicated KPI dashboard.
In just two months, Miru has received overwhelmingly positive feedback, enjoying an average of over 90% approval from leaders, mentors and HR directors across the board.